[ad_1]

The Sushant Singh Rajput's mysterious death by suicide case is getting murkier with each passing day. The actor's case which was recently transferred to CBI now has taken a new turn as Rhea Chakraborty has now disclosed her alleged WhatsApp chats with late Sushant Singh Rajput.
As per a report, Rhea has shared her personal chats with SSR to a news channel and according to the chats, Sushant had raised concern about his sister Priyanka Singh, where he even called her 'evil' and 'manipulative' and had showered praises on Rhea's family.
Here's Why 'Justice For Sushant' Will Benefit BJP In Bihar Polls
According to the conversations shared by Rhea, the actor said that he believed his sister was manipulating his friend and roommate Siddharth Pithani.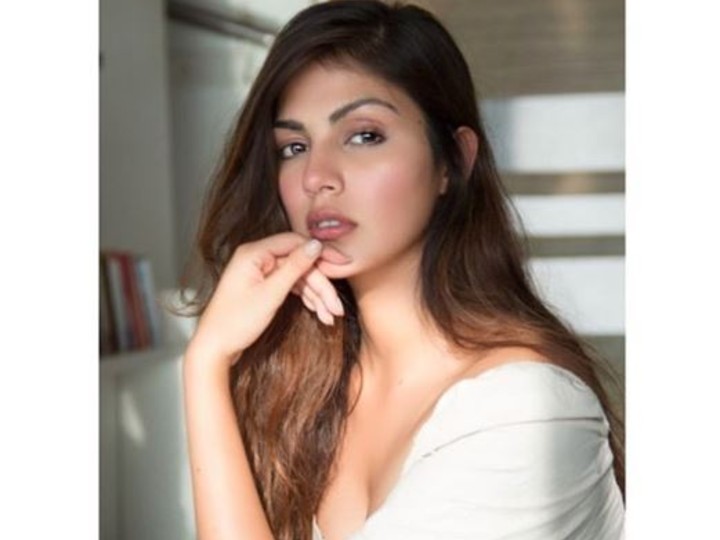 Rhea Chakraborty
Read the conversations below:
 "Your family is very epic. Showik is compassionate and you too who are mine, you are a sufficient cause for the inevitable change and respite globally. behind these important changes. It will be a pleasure for me to be around you folks Cheers my friend for being a rockstar," he writes. In the next message, Sushant continues, "You please smile, you look great like that. I would try to sleep now. I wish I had a dream like Jamila. Would it be amazing? Bye."
He then wrote about his sister, calling her 'pure evil'. He says that she is manipulating 'Sid bhai'.
Sushant writes, ("To Priyanka"), "You do this, after the shameful act, making this a coverup to distract attention playing the victim card to the most non negotiable act of molestation under the influence of alcohol…"
Sushant in his message further wrote that his sister had gone against the teachings of their mother. He wrote, "If you're blinded by your ego, God bless you because I'm not afraid and I will continue doing what I've done till now in bringing out the necessary changes in the world. Let God and nature decide what 'act' is right now."
Sushant addressed his next message to 'Sid bhai' — possibly Sidharth Pithani — and wrote that "She has hit you in front of my eyes…"
These chats are now viral on social media now, however the authenticity of the chats are also being questioned by the netizens.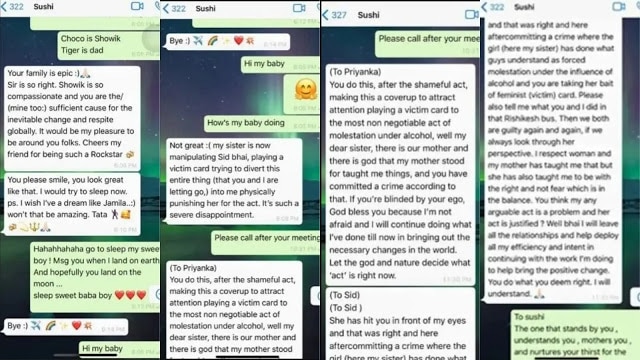 Screenshot of Rhea Chakraborty's chat with Sushant
Meanwhile, continuing its probe in the Sushant Singh Rajput case, the Enforcement Directorate (ED) has grilled Showik Chakraborty, brother of actress Rhea Chakraborty, for the second time in connection with their financial transactions.
Showik, who went to the ED office around noon on Saturday, was seen leaving after more than 18 hours around 7 am on Sunday.
According to officials, he has reportedly given "evasive or unconvincing replies" to the ED team quizzing him and is likely to be summoned again on Monday.
Besides, Rhea Chakraborty will also be summoned by the ED for another round of questioning on Monday. She had first been questioned for over eight hours on Friday.
[ad_2]